We all could use an extra set of hands (or two) at home. Short of assisting with your dishes (our pleasure!) or doing some light dusting – we offer you a new series intended to lessen your load. Tips, tricks and experts with insight that can bring a fresh perspective to the art of parenting. Our new, 'Home Learning Series' gives you additional tools for keeping kids entertained at home and providing you with new knowledge to guide you through challenges. For our first edition, we explore sensory play for children of all ages.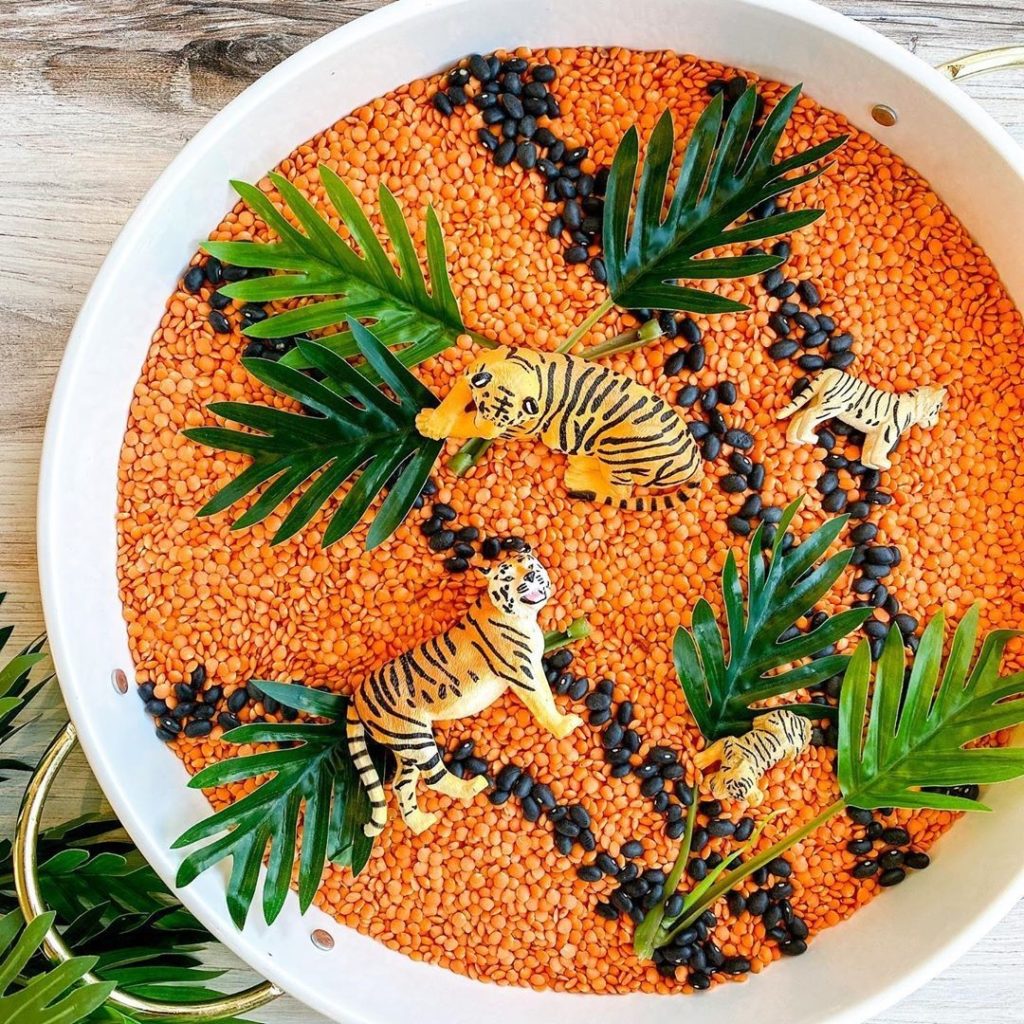 Sensory play includes any activity that stimulates a young child's senses of touch, smell, taste, sight and hearing, as well as anything which engages movement and balance. When children are young, they interact with the world primarily through the five senses. These five senses are how children, especially toddlers, experience and learn about the world around them.  
What are the benefits of sensory play?
Sensory play offers children a unique opportunity to engage with the world in a way that helps them grow and develop. This kind of active play, which at first glance can seem scary to a parent (water! play dough! sand! mess!) helps to create connections in the brain that allow for increasingly complex thoughts and tasks. As we know, the very best way to learn is through first-hand experience!  
Sensory play builds observational skills, abstract thinking and encourages experimentation, creating powerful connections between action and reaction. Sensory play is known as well for helping children develop mindfulness skills. This style of play has some surprising residual benefits too – supporting language development, cognitive growth, fine and gross motor skills, and very importantly fosters social interaction and peer engagement. Additionally, sensory is excellent for helping to calm a child who may be feeling anxious or angry. Engaging the senses in activities gets kids into their bodies and improves focus.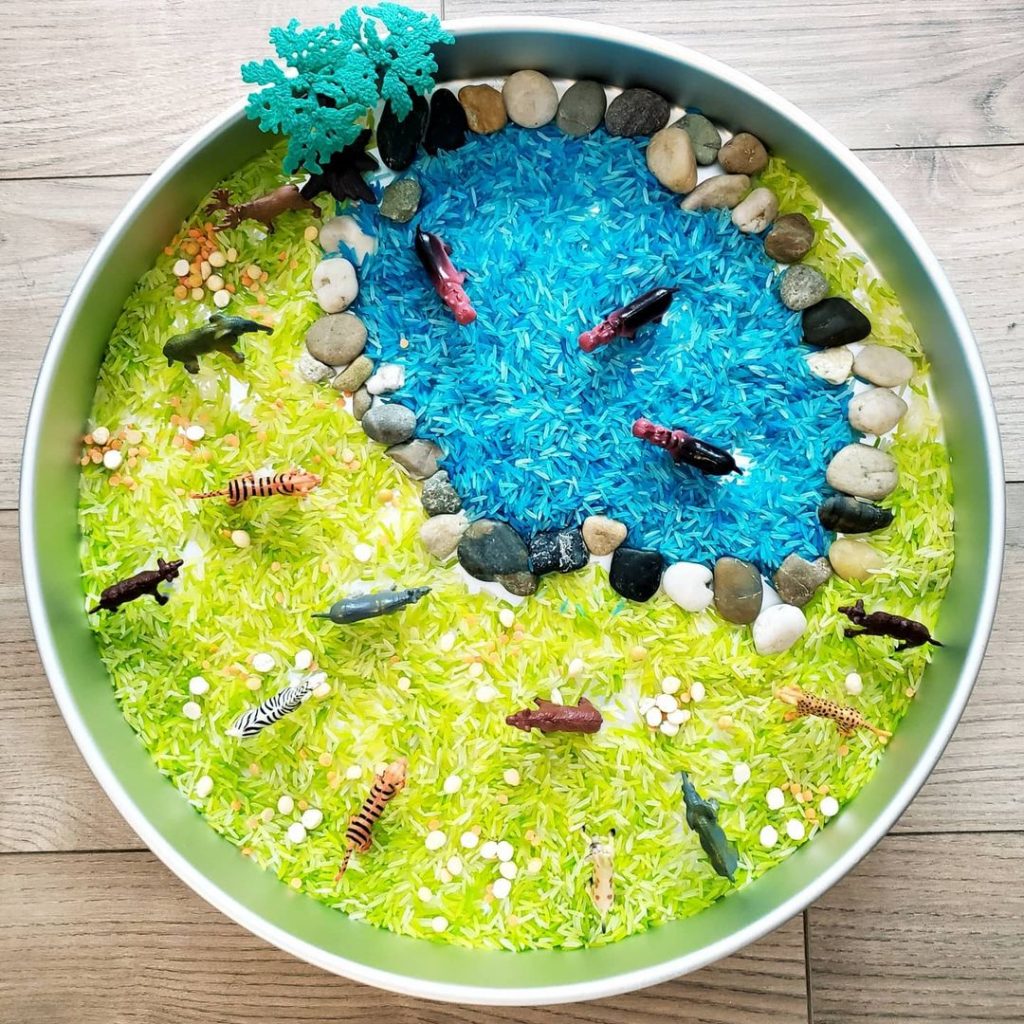 What age is sensory play for?
Sensory play is for all ages! Babies can enjoy simple sensory play, toddlers and preschoolers thrive on it, and older children can benefit from it as well. Sensory play is a great way for older children to destress.
What are examples of sensory play?
There are a range of sensory play activities and many make wonderful at home craft projects. You are only limited by your imagination! Here are three examples of sensory play ideas and activities to do at home with children that are exciting, fun, and promote at-home learning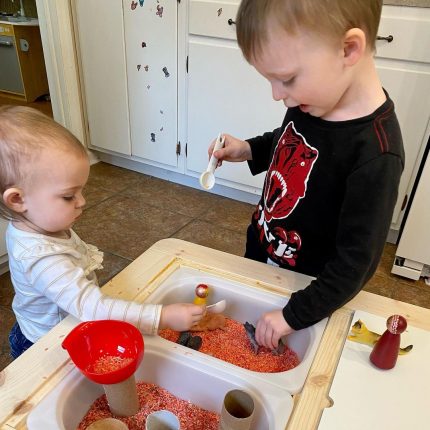 A sensory bin is a fun way for your child to explore and learn! To create a sensory bin, simply fill a small tub or container with objects from nature such as leaves and sand that have different textures for your little one to explore. You can also use foods, like pasta, rice, or beans, along with spoons, scoops, and small toys, like our Terra animal toys to bury and discover. This is a wonderful way to get kids to work together between age groups too, with older children creating different habitat for animals; young children can explore these creations with a tactile approach.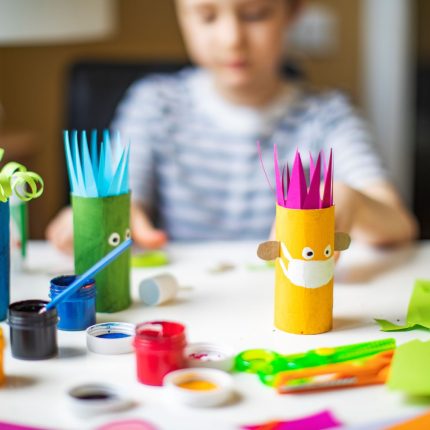 Going through toilet paper like there's no tomorrow? ! Perfect. Take all those empty cardboard rolls and create sound tubes with your child. Next, collect a variety of materials to go inside each tube such as uncooked rice, dried beans, or beads. Safely secure the ends of the tubes using duct tape and a bit of clear wrap. Your little one will delight in hearing the different noises and it will help develop auditory skills.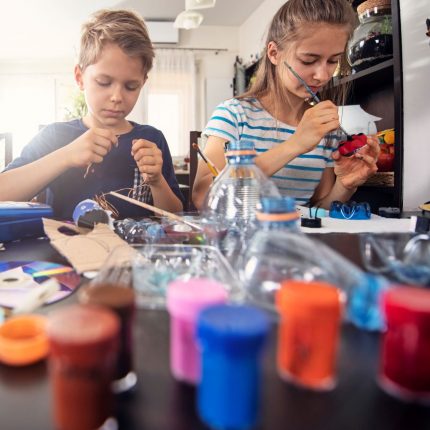 If you are looking for ways to create calmness within your home and within your child – this activity hits the mark. Major bonus points for it being a quiet time activity. Especially with energies running high and the lack of their usual routines, it's normal for children to feel overwhelmed and to act out their big feelings. A calming bottle can help!  
To create a calming bottle, you'll just need an old water bottle, water, clear glue, some food dye, and some glitter. Fill the bottle with water mixed with the clear glue and then add a few drops of food dye and a few shakes of glitter before gluing the lid shut; you can incorporate some smaller light items – like beads, pebbles to add small detail.   
But on some calming music and when your child is feeling out of sorts, they can shake the bottle and then take deep, slow breaths as they watch the glitter resettle at the bottom. 
Share your home learning ideas with us @TerrabyBattat and check out some spectacular sensory bins to get inspired. See you soon with more home learning tips for parents!