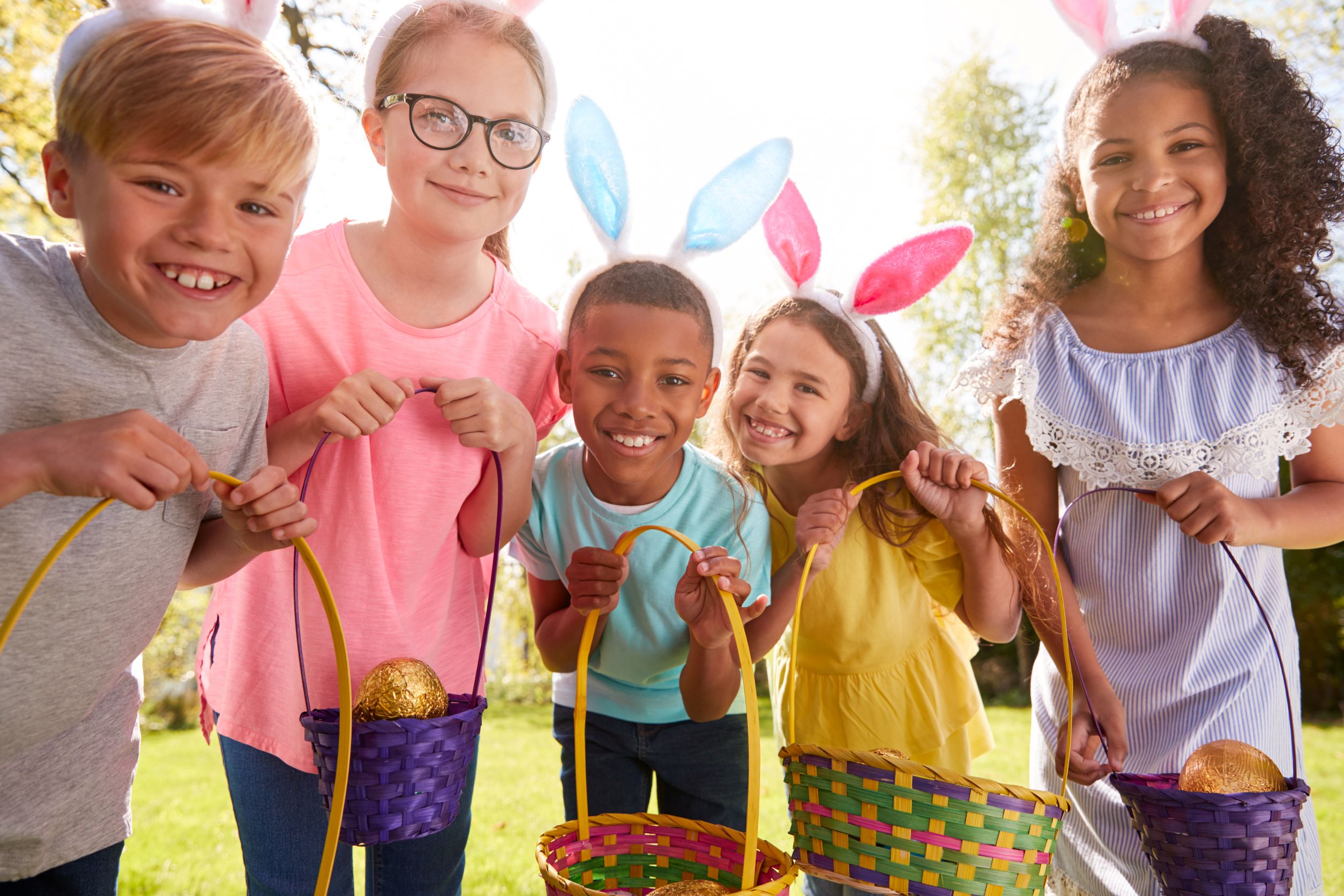 There is nothing quite like seeing a little one's eyes light up on Easter morning for their basket of surprises! The holiday is just around the corner and we've created a list of pretty sweet alternatives to the traditional sugary selection. From animal minis that are ideal for hiding to playsets that wow, this Easter Gift Guide 2022 is egg-cellent.
Let them know some bunny loves them this holiday! This small bunny hutch has functional doors, two rabbits and bowl and carrot accessories. Could there be a more Easter Bunny approved toy? Nope. Add these long eared cuties to your Terra animal collection and let them roam! (Easter eggs not included.)
If you are trying to sidestep that Easter sugar high and inevitable crash, why not gift a showstopper that entertains for hours of play? The Terra Lava Mountain T-Rex Adventure is an incredible playset with loads of accessories and details. Featuring a realistic T-Rex and a Lava Mountain with a toothy gate – this toy will have their eyes lighting up and doesn't cause cavities…
For those that are committed to an Easter theme, we adore this Farm Animal Assortment. Complete with the traditional bunnies and chicks it has a few other fan favorites included for a lovely barn buddies playset. Tucked into a basket or as a surprise gift, it is a wonderful value with 6 separate pairs of figurines! It's like a day at the farm with all of the fun and none of the smells.
If your family does an annual traditional Easter hunt, why not mix it up this year with some mini treasures? Solo or tucked away in egg containers (for a surprise within a surprise), our tubes of small animals are the perfect scale to hide and seek. We love the miniature dinosaurs for an unexpected Easter roar to tuck under the rug!
Well, what are you waiting for? Get crackin' on those baskets before the Easter Bunny beats you to it!